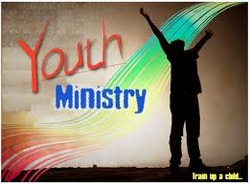 Teaches youth to make a difference through services to others and empowers them to be different through empowering ministry, study, and worship that meet their unique needs.

For more information about this ministry please contact Bro Lamont Williams at 240-971-9229.
​​
​
Fundraiser: The Youth Ministry will be collecting cell phones as a fundraiser. If you have old cell phones, please bring them in and deposit them in the box in the old sanctuary vestibule.