**NOT BEING CONDUCTED AT THIS TIME DUE TO COVID-19. We will resume at a later date when restrictions are lifted. May God continue to bless you ALL.**

Sunday School Committee and Sunday School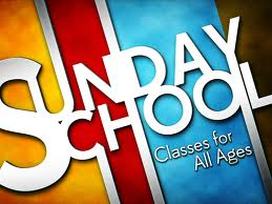 Coordinates the smooth running of the Sunday School program to ensure that those who attend come to know the Biblical faith in a safe, friendly, welcoming environment where all may experience the love of God and be spiritually nurtured.
Sunday School involves the teaching of the Word of God